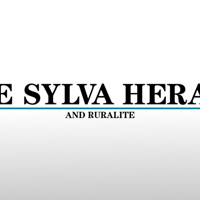 City Council Reviews 2022 Wish List | News
Sylva City Council members have various ideas for 2022: hiking trails, public art, downtown public toilets and more.
Before I mention any of these visions, a repair is at the top of the list for everyone on the board.
The newest board member, Natalie Newman, summed up what each board member put at the top of their wishlist.
"I think number one on the list is to make sure Allen Street is taken care of as well as Bryson Park," she said.
The city's responsibility, Allen Street suffered two landslides which closed it to through traffic.
"I think it would be really nice to take care of some of our other parks in town as well," Newman said. "I know a lot of our kids don't have much to do.
"If it were up to me, we would create even more opportunities for our young people. The other great thing is to tackle the housing crisis.
Public toilets in the city center and the support of local businesses during the construction of NC 107 are also on its radar.
David Nestler has said his other priorities for 2022 begin with spending the city's US bailout funds.
"We need to make sure we solicit input from our citizens to determine how best to spend this money to help our community," he said. "We have to make sure that they benefit the community for years to come and that they have a lasting impact. Another top priority is to continue to work with the Pinnacle Park Foundation and oversee the botanical study of the park and begin the process of developing a master plan to help guide the future of the park.
Public input is also important in this effort, he said.
"Housing is another top priority for 2022," Nestler said. "I would like to continue our partnership with the county to resolve this issue and hopefully attract a housing tax credit development for low income people within the city limits."
His short list of other priorities: public washrooms in the city center, increased investment in designated capital funds for known future spending, finalizing new development ordinances, increasing risk reduction and code enforcement, particularly with respect to environmental violations, and continuing to work with property owners and the NC Department of Transportation to help mitigate the impacts of the NC 107 construction project.
"I can't wait for Skyland Drive to have a sidewalk," said Mary Gelbaugh. "Allen Street repairs, Bryson Park renovations to make the park better than ever, and businesses thriving. "
Gelbaugh also mentioned "smart ARP funding decisions".
"I look forward to developing and implementing plans for a downtown Sylva toilets, a full staff for all Sylva town departments and a bright future for the Sylva community that we are so fortunate to have. to be with us, "she said.
There are "a lot of choices," said Greg McPherson.
"Allen Street remains a major concern and a top priority," he said. "Bryson and Poteet and all of our parks will definitely be improved. A skatepark is on my wish list for the community. The possibility of having a public washroom downtown looks promising, as the railroad has agreed to discuss with us the issue of its location in its hold over the old depot.
McPherson wants entrance signs like Grindstaff Cove for the other roads to Sylva, a fully staffed police department and a fully equipped fire department.
"We have a plan to improve the gravel terrain at Bridge Park to make it more environmentally friendly and user-friendly, including a walking path, creek access and other amenities," he said.
"I look forward to really working on the Pinnacle Park and other plots trail project and continuing to develop our other outdoor spaces," said Ben Guiney. "We also need to spend our ARP funds wisely."
Making the construction of NC 107 as transparent as possible for residents is on his list.
"I continue to ask citizens to get involved in local government, to reach out to us," he said. "Email questions, let us know if they like something or don't like something, or if they have any ideas on how the city can function better. "
Guiney also encourages people to attend or watch board meetings.